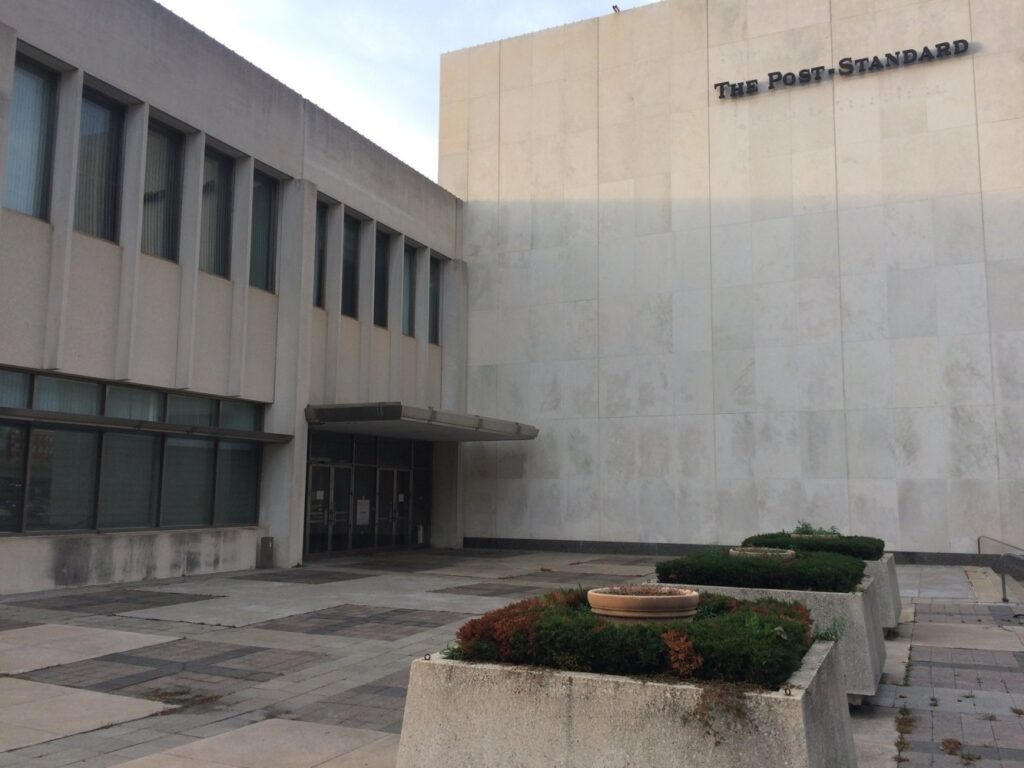 Syracuse, N.Y. —
The former Post Standard building at 1 Clinton Square has been purchased and will be redeveloped.
VIP Structures, an architectural, engineering, construction and development firm headquartered in Syracuse has purchased the building.
"We have an exciting vision for this Syracuse landmark," said David Nutting, AIA, chairman and CEO of VIP Structures, a 40-year-old company based in downtown Syracuse. "We plan to create vibrant commercial and residential space on the Clinton Square side of the building," he added.
The firm plans to move their 110 employees from 1 Webster Landing to 1 Clinton Square within the next two years.